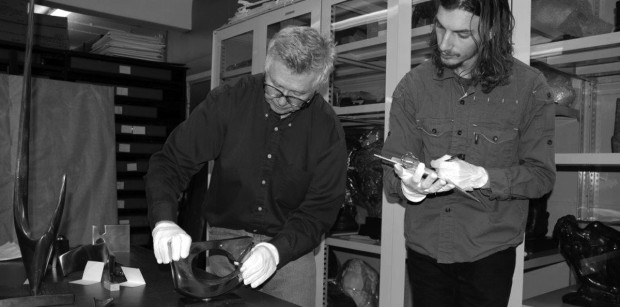 Support us
Conservation is an essential element in protecting our cultural heritage so that we, and future generations, may enjoy and learn from it. All too often budget cuts have adversely affected conservation, as it is not generally in the public eye.
The Gabo Trust aims to ensure that both the expertise and the facilities for conserving our heritage of modern and contemporary sculpture continue, through funding individual conservators with travel grants for research projects and bursaries to attend international conferences and events. The Trust also supports post-graduate students to study the conservation of modern and contemporary sculpture.
By funding museums and art galleries to commission specialist conservators to survey their collections of modern and contemporary sculpture, and to make recommendations for their ongoing care, the Trust further secures these collections for future generations. It also assists by contributing to the purchase of equipment for the safe storage of collections.
The Trust's ability to award grants in an increasingly demanding situation is of vital importance and can readily use more resources. To support the current and future work of Gabo Trust, by making a donation, please contact us. Any amount will make a difference. Those donating to the Gabo Trust benefit from Gift Aid tax relief.
Gabo Trust is a registered UK charity, governed by a small board of trustees made up of the UK's leading sculpture conservators, curators and Gabo family members, all of whom offer their expertise free of charge. Registered Charity number: 298715. For a full list of Patrons and Trustees, please click here