December 2017: News from the Gabo Trust
Our Trustees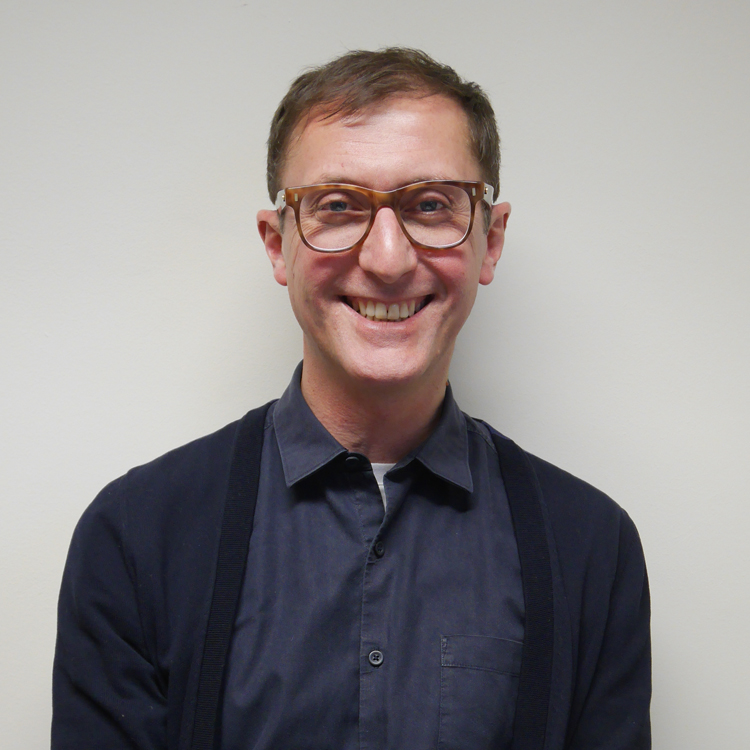 Gareth Williams, Head of the Design Department, Faculty of Arts and Creative Industries at Middlesex University, is now Chair of the Gabo Trustees. A Gabo family member, he has been a very active Trustee for several years. Ann Elliott, our former Chair, has become a Patron of the Trust.
We are delighted to welcome Dr Jon Wood, Head of Research at the Henry Moore Institute, as a new Trustee. He joins our other Trustees, Sandra Smith, Head of Conservation at the V&A, Jackie Heuman, Co-Director of SculpCons, and Ben Joseph, a Founding Partner of Westgrove Partners.
During 2017, the Gabo Trust has supported a wide range of individual sculpture conservators and projects.
ICOM-CC Conference in Copenhagen: linking past and future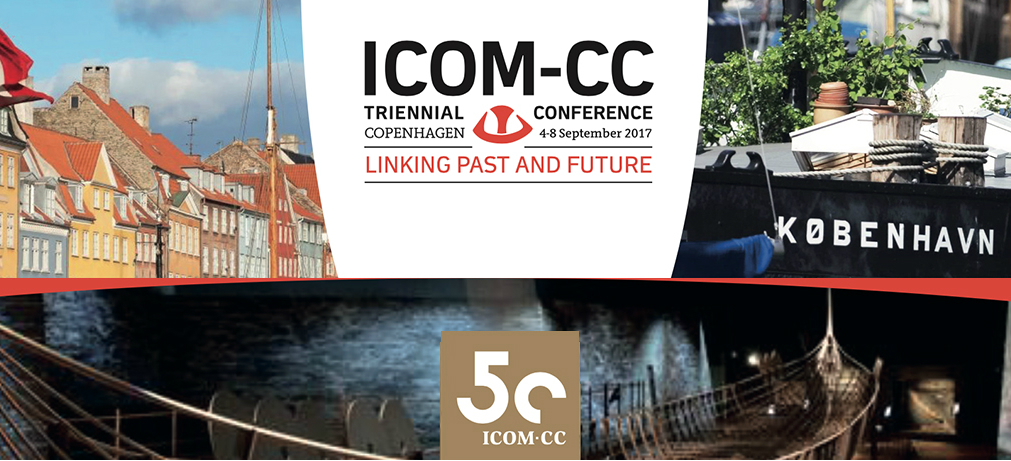 We supported Ingrid Neuman, from the Rhode Island School of Design Museum, and Vincent Dion, from the Getty Conservation Institute, to take part in this 50th anniversary meeting, which was attended by over 1000 delegates from 60 countries.

Ingrid Neuman has written: 'This scholarly travel grant provided me the opportunity to reconnect onsite with conservation colleagues… and most importantly allowed me the time… to meet new international colleagues who are working in the same field as myself, with similarly challenging polymer materials. The Gabo Trust... gave me an extraordinary opportunity to research and travel that my own institution could never have afforded… I will forever be able to look back on the international exchanges I initiated and forged and will be continuing and building on the conservation conversations with these colleagues for many years to come.'
Bek&Frohnert Internship
Flavia Perugini, from the Museum of Fine Arts Boston, is currently carrying out research on the techniques and materials of enamelled steel sculptures. Her interest in this topic originated when she faced the challenge of treating sculptures and panels by the Polish-British artist Stefan Knapp and the American artist Kay Whitcomb. Her researches have involved travel in the UK, which was funded by the Gabo Trust, as well as travelling in the USA. The Trust funded her visit to A. J. Wells in the Isle of Wight, producers of enamelled steel, who collaborate with artists working in this medium; and also to the Mid-Wales Art Centre, run by Stefan Knapp's widow, Cathy Knapp, where she was able to examine his sculptures. Flavia's detailed research has produced very helpful findings for this specialist field of conservation.
Sculpture Surveys
The Hepworth Wakefield has recently completed a sculpture survey, funded by the Gabo Trust. The survey was carried out by freelance sculpture conservator, Laura Davies, who worked with the curator, assistant curators and technician.
'The Gabo Sculpture Survey was an invaluable opportunity to work closely with an expert in the field and learn more about the works within our collection, in terms of how they have been manufactured and how they can be preserved for future generations to enjoy. It was an opportunity to inspect every 3D work within the collection and make a detailed and up to date condition and treatment report for each of these objects. Going forward, this will vastly improve our efficiency as a team and has given us accurate way to view the objects digitally. We will also be able to share this information with artists who may wish to work with the collection or institutions who may wish to loan from us. The process was also a moment for us to think about the storage of certain works going forward as well as a moment to highlight which works might be candidates for relocating or deaccessioning.'
Amy Stevenson Assistant Curator

A Gabo Trust funded sculpture survey is currently being carried out at Leeds City Art Galleries. Previous surveys funded by the Trust have taken place at National Galleries of Scotland, Southampton City Art Gallery and Pallant House Gallery. Sculpture conservation surveys are available to museums and institutions with modern and contemporary sculpture collections. For further details about our sculpture surveys, click here.
SPark publication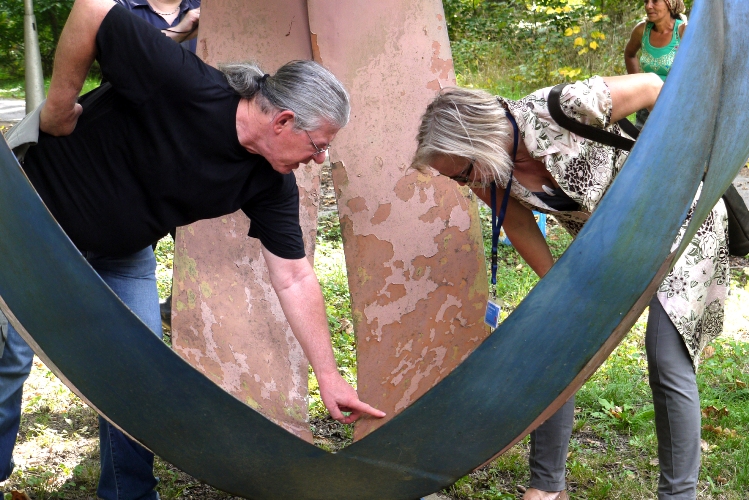 In 2015, we grant aided four conservators to attend the SPark: Conservation of Sculpture Parks conference in Croatia. The proceedings have now been compiled and edited and will be published by Archetype Publications, an internationally renowned publisher on conservation. Amongst others, the book will include contributions from Liesa Brierley (Crystal Palace Dinosaurs, London), Serena Vella (freelance conservator, Italy) and Agnieszka Wielocha (Museum of Modern Art, Warsaw), all of whom received grants from the Gabo Trust to attend the conference. The Gabo Trust is part funding this publication, and we shall inform all those on our mailing list of the publication date as soon as it is known.
Recent grant recipients
Pernille Holm Mogensen, recently employed by the National Gallery of Denmark, will attend Back to the Future, a German-language workshop on slide conservation, at Hamburger Kunsthalle in January 2018. The Trust has also awarded a grant to Stéphanie Gagné, from Centre de Conservation du Québec, to attend the workshop Treatment Strategies for Outdoor Painted Sculpture at the Getty Center.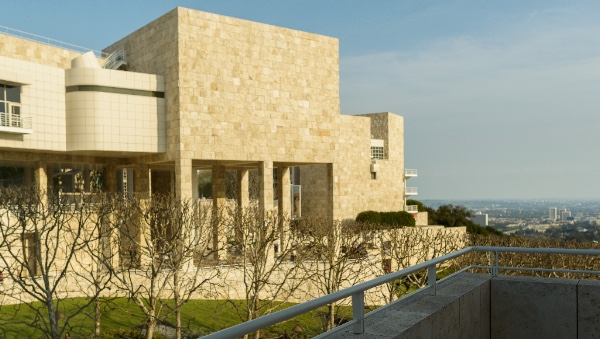 The Gabo Trust offers grants to finance professional accreditation
Professional accreditation recognises a high degree of competence, judgement and knowledge in the field of conservation. Our most recent recipient, Stella Willcocks, a freelance sculpture conservator, recognises that her accreditation has given her increased confidence in her professional practice. The grant enabled her to take advantage of the PACR Mentoring Scheme, to guide her through the application and broaden her network of professional colleagues. For details about our CPD grants, click here.