IIC 2018 Turin Congress:
Last chance to apply for a Gabo Trust grant
Deadline for Gabo Trust applications: Friday 29 June
Preventive Conservation: The State of the Art
10 – 14 September 2018
Centro Conservazione Resauro La Veneria Reale

This congress will focus on current issues in preventive conservation, as well as developments and changes in scientific understanding and practice. It will include new, unpublished work. Further details are on the website

Leeds Art Gallery sculpture survey
The Gabo Trust offers grants for surveys by specialist conservators to museums and galleries holding collections of modern and contemporary sculpture. The survey for Leeds Art Gallery, the most recent recipient, highlighted the conservation requirements of its sculpture collections, from which the staff have collated information crucial for their improved management. Many of the works surveyed will feature in the largest display to date across the galleries of Leeds Art Gallery and the Henry Moore Institute.

For more information on how to apply for a Gabo Trust sculpture collection conservation survey, please see our website.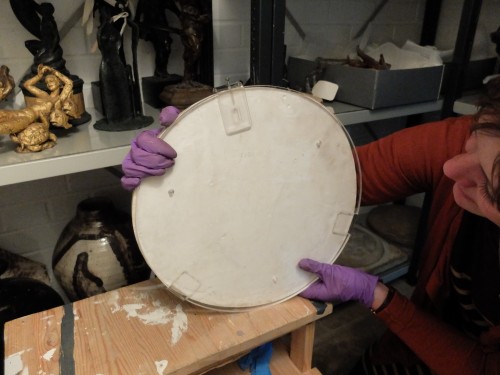 Recent grants awarded
The Gabo Trust awarded two grants to attend the Getty Center Workshop, in February, on Treatment Strategies for Outdoor Painted Sculpture.
One of the workshop facilitators has written,'The Gabo Trust has been supporting attendance to several events I was involved with … and it has been really a fantastic contribution, making a very significant difference in people's ability to attend.'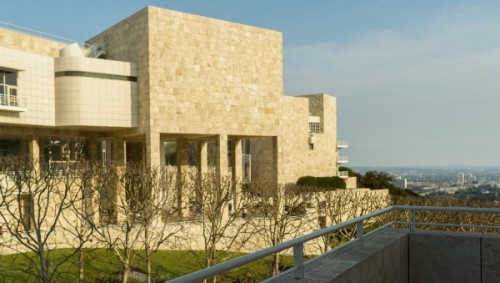 The Trust supported Pernille Mogensen, a freelance conservator from Denmark, to attend Back to the Future! In the Merry-Go-Round of Slide Conservation at the Hamburger Kunsthalle in January. She found it of real benefit and has commented, '[There were] theoretical and ethical discussions as well as practical practices, group discussions and networking. All speakers were eager to share their knowledge & experience'
Libby Ireland, a post-graduate in conservation from University College London, received a Gabo Trust grant to attend the Different Ways of Decision-making for the Conservation of Modern and Contemporary Art workshop in Maastricht. She reported, '…this was an informative and interesting seminar which allowed me to gain valuable expertise from an established contemporary art conservator. I found the sessions on the artist interview especially useful, as I have had no training in this area. The advice given was practical and has already been useful to my own work. The presentations around outdoor and painted metal sculpture were also very informative, and will no doubt prove useful in the future.'

Grants have been awarded to conservators to attend the AIC conference Material Matters in Houston, in May, and Conservation of Plastics in Museum Collections at New York University in July.
SPark publication
Three conservators, grant aided by the Gabo Trust to attend the SPark: Conservation of Sculpture Parks conference in Croatia in 2015, have contributed to a handsome book of the proceedings, edited by Sagita Sunara and Andrew Thorn. Published by Archetype Publications, an internationally renowned publisher on conservation, the Gabo Trust has part funded this book. It is retailing at £39.50, and is available from the publisher.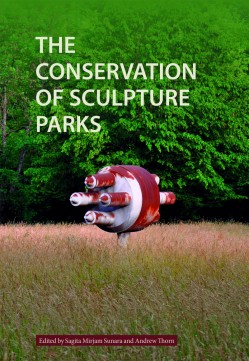 Courtauld Institute Seminar
The Trust recently co-sponsored New Materials/ New Processes: Experiments, Flaws and Failures, a seminar held at the Courtauld Institute. Speakers included Diana Heath, Derek Pullen and Raphael Hefti. This was a great success and the Trust intend to co-sponsor similar initiatives.